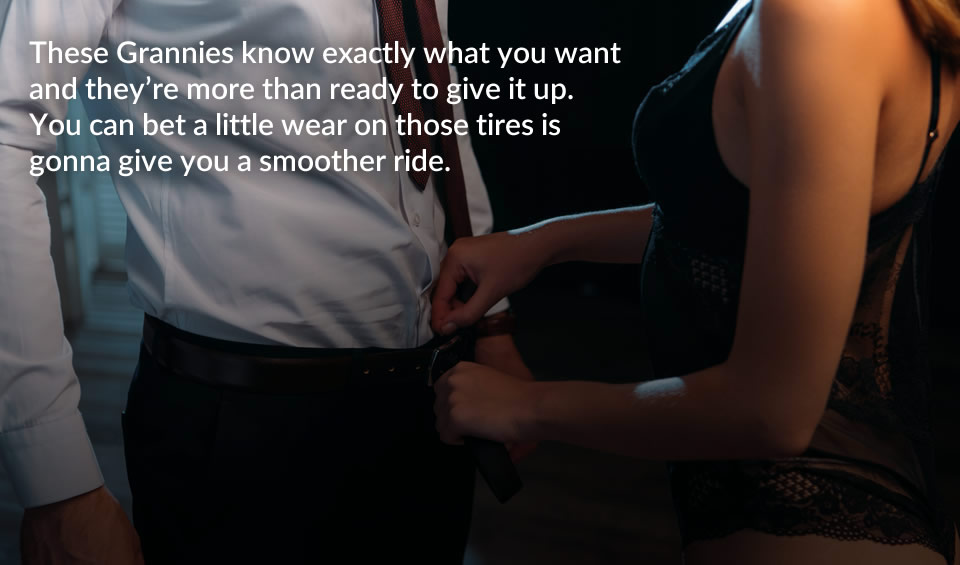 Over the river, through the woods, under the skirt, down the throat, up the ass or however else you can imagine giving our horny, deviant grannies your stiff cock - they're ready for your cumblast.
It doesn't matter how fucked up your needs are, from adolescent role play to the most outrageous sexual fantasies you can imagine - we got you! Too twisted, too violent, too forbidden, too taboo? Whip out your cock, oil it up and let us talk you through it. Our grannies are so good, you'll be so into it, you'll actually feel their wet tongues probing your asshole while you fist your dick into a frenzy. Go ahead, blow your load all over yourself, and we'll teach you how to clean it up.
Head over to your mother-in-law's house to help her clean the gutters and you might just have to clean her gutter! Grandma get run over by a reindeer? Give her a little mouth to mouth while she holds your nuts and slips you a little tongue. However you imagine getting your granny game on, we'll be right here waiting. You be the big bad wolf and we'll gladly let you eat granny's old, wet pussy.
Don't be shy, pick up the phone, dial up your gilf and you'll be busting that nut in no time!