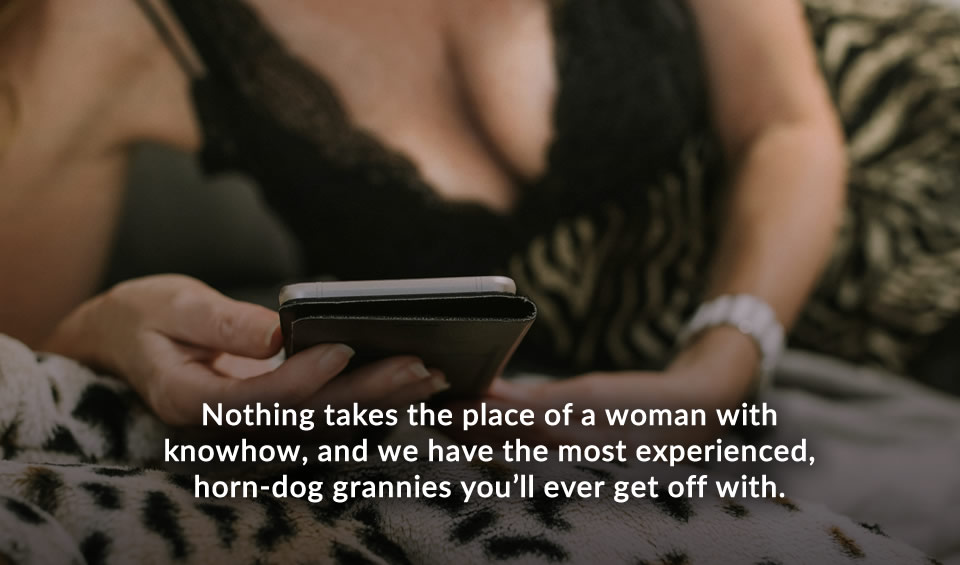 * No Limits Age Play * Foot Fetish * Strap On * Scat * Enema * Medical Play * Catheters * Church Sex * Blasphemy * Cross Dressing * Feminization * Cock Curious * Bratty Teens * Hitchhiker * Daddy/Daughter, Brother /Sister, Cheerleader, Girl Scout, Abduction, Kidnapping, Accomplice, Torture, CBT, BDSM, Piercings, Castration, Bathroom Games, Forced Feeding … anything and everything!
When you get over being a bratty little cuck and you're feeling like you can poke your head out of it's shell, drop a dime on a call and meet the Grannies at GILF GONE WILD. You're gonna need a bigger bottle of stroke jam if you plan on keeping up 'cuz our grannies are insatiable bitches that love to take control.
Taboo? Not in this joint. We might have our furniture covered in plastic but nothing else is off limits. We're a bunch of ass fuck loving sluts that crave control and cum and we're going to make sure you give us both.
We don't really care how insane your desires are. We only care about getting you off hard and often. And you better believe when you're getting off, we are too - need proof? Baby, all you have to do is call and listen!